During the 1920's there was a famous local court case in which the plaintiff Mr Chapman of Little Trehudreth farm brought an action against Mr Roose of Penstroda for "..damages for wrongly placed his cattle or sheep on the Downs, and for wrongly removing turves from the downs, and is asking for an injunction restraining him from placing or leaving cattle on the downs, and a further injunction restraining him from removing turves.."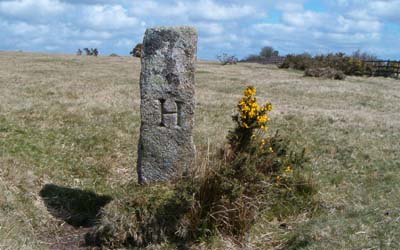 The following three transcripts are exact copies of the two hearings and final judgement. Several references are made to the ancient boundary stones on Trehudreth which form a pivotal aspect of the case.
They are important historical documents, which highlight the complexity of common rights and ownership, and their obvious importance to the farmers at that time. This has in no way diminished today.
Each document is downloadable as a pdf. Please right click and select "save as..." to save to your PC.

First Hearing

Second Hearing

Judgement