Davidstow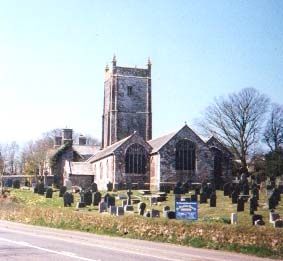 Named after David, Bishop of Menevia to whom the parish chuch is dedicated, Davidstow is a small village on the northern edge of Bodmin Moor. An imposing church which is beside the busy main road from Camelford to Launceston, there is an unusual holy well near the church which was restored in 1871.
The commons around Davidstow were permenantly scarred when a wartime aerodrome was built and the dis-used runways criss-cross the moor. The air base was used mainly by the Americans and Canadians for training in the run up to D-Day and were visited by General Eisenhower during 1944. However the frequent moorland mist rendered the base unusable for alot of the time and after the war the military discontinued its use.
The airfield then enjoyed another slice of unique history when it became the venue for various motor racing events in the 1950's including three F1 races but a lack of sponsership and increasing safety regulations brought this to a close within a few years.