Blisland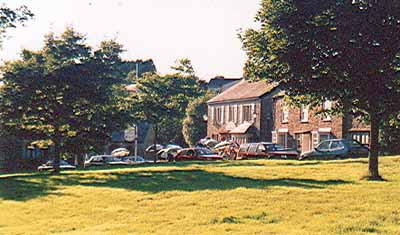 At the heart of the Blisland is the picture postcard village green, which is rare in a Cornish village. Adjacent to the green is Blisland's best known landmark, its parish church. Dedicated to St Protus and St Hyacinth it is of Norman and medieval origin and contains a superbly decorated Rood Screen - indeed Sir John Betjeman was said to have found the church "dazzling and amazing".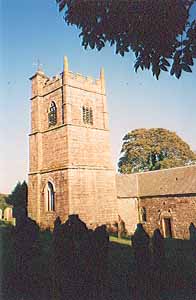 Also surrounding the green amongst the Georgian and Victorian houses are the Manor house the village store and the pub "The Blisland Inn" - known locally for its fine selection of real ales.
Away from the village the parish encompasses a broad range of farmland which ranges from lush dairy farms right up to the moorland holdings. Once on the moors the parish contains the Striple Stone (a Neolithic stone circle) and two very pretty stone bridges Delphi and Bradford which both cross the De Lank river - a tributary of the River Camel which runs down from Brown Willy and is internationally important for its wildlife, forna and flora. Indeed it has recently been designated a Special Area of Conservation by English Nature for its importance to the Otter and Bullhead fish populations.