Austin Churton
Fairman

(Mike Raven)
1924-1997

An online exhibition of some of this artists forthright, contemporary religious sculptures
---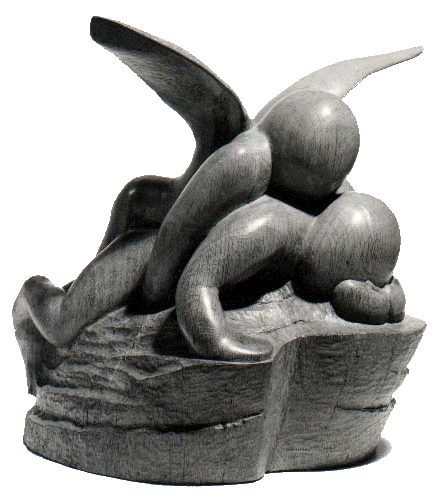 "...now, looking back from the comparative serenity of old age, I can see that my whole life has been conditioned by two main elements; my consistanly unsuccessful struggle to come to terms with my own sexuality, and my, consequently, equally unsuccessful attempts to live up to my Christian beliefs..."
---
These pages are dedicated to my late father Churton Fairman. He led an extraordinary life and continued working right up until his peaceful death here on his farm on Bodmin Moor in April 1997 at the age of 72.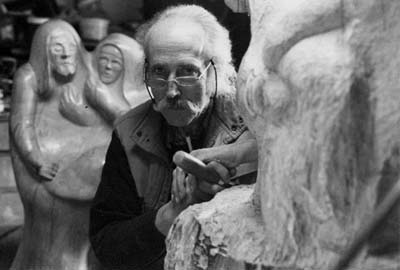 It is principally my intention here to give wider access to his unique sculptures. His life story alone would fill a book and so I have included a copy of the Daily Telegraph obituary to him to give you some insight into his varied life.
His sculptures were never merely works of art but contained deep and personal religious meanings many of which unfortunately are now buried with him. But as he always said "It doesn't matter what the pieces mean to me - it's what they say to you that is important"
He was buried here on the farm on the 1st May 1997 by the people he knew and loved and lies now in an isolated tranquil spot that he choose himself in the heart of his beloved Bodmin Moor.
Photograph by kind permission of John Lyne - www.johnlyne.com
---